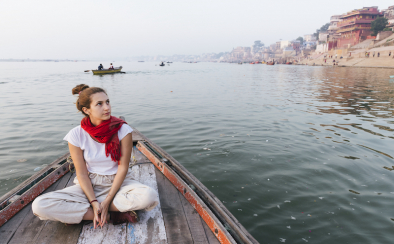 Solo Women Traveller
Posted by:
Jay
Solo Women Traveller
When a women decides to travel Solo, most people in the close circle will start a discussion with 'why?' I suppose the answer is very simple, 'because it's fun!' Travelling Solo' is a fascinating experience which every lady should take more frequently and if not, atleast once in her lifetime. Solo travel is a liberating and an eye opening experience.
In some parts of the world as well as in certain cultures women enjoy limited freedom as compared to men and travelling alone may be regarded as luxury. Women are also more likely to be seen as 'easy targets' so need to take extra precautions for their safety and security.
A few important travel trips for Solo Women Traveller's
- Be Confident
- Be aware of cultural sensitivities of local culture of the destination
- Leave your travel Schedule and local contact details with your family / friends
- Always arrive at your destination before nightfall
- Be aware of your surroundings at all time
- Leave a trail on Social Media / Email of your whereabouts so that your family and friends know you are safe
Why do people frown upon the idea of Solo Women Traveller
- Safety Concerns
- Perception of Solo loneliness associated with Solo Travel
- They will miss their womanly duties at home
Benefits of Travelling Solo
- Improvement in Self Confidence
- Freedom
- Meeting Locals and making new friends
- Experience
A Few Popular Destinations for Women Solo Traveller across the Globe
- Queenstown, New Zealand
- A Cruise
- London, United Kingdom
- Spain
- Amsterdam, The Netherlands
- Edinburgh, Scotland
A Few Popular Destinations for Women Solo Traveller in India
- Udaipur
- Puducherry
- Ladkah
- Sikkim
- Goa